Eurofins E&E CML Limited (CML) was established as Certification Management Limited in June 2013. Offering a complete range of compliance services, we are a UK Approved Body (No 2503) for the United Kingdom "Equipment and Protective Systems Intended for Use in Potentially Explosive Atmospheres" Regulations 2016 (SI 2016:1107 (as amended)). Additionally, CML B.V. a subsidiary of Eurofins E&E CML Limited, is an EU Notified Body (No 2776) for European Union Directive 2014/34/EU (ATEX). It is supported by its RvA Accreditation (No C640) to ISO/IEC 17065.
CML B.V.'s full scope of ATEX notification can be found on the EU Nando Website via this link: EU Nando Website. We are supported by our UKAS accreditation (No 8175) to ISO/IEC 17025, ISO/IEC 17021-1 and ISO/IEC 17065 and our full scope of accreditation allows us to conduct all Notified Body activities under this legislation.
Appointed in 2014, we are also an IECEx Certification Body (ExCB) and Test Laboratory (ExTL) with the full scope of standards.
​​Laboratory Ex testing services

Pre-compliance verification testing

Independent hire of CML equipment and labour for research and development
  
Certification Services
Hazardous area Ex product certification

Functional safety product certification

​Management System certification (QAN, QAR, ISO9001)​​

UKAS Testing certificates
Testing and technical support

Training for designers, manufacturers and users

QA compliance advice and training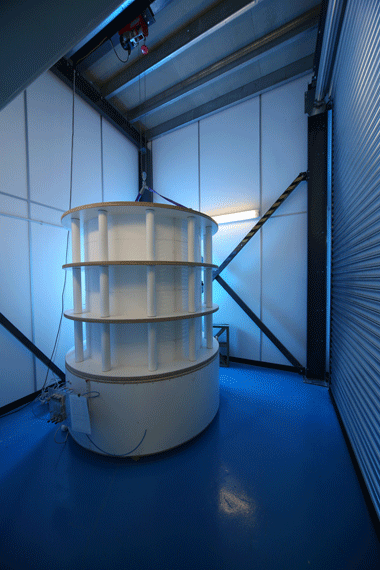 At Eurofins CML we focus on being:
Responsive
Answer enquiries promptly
Quotes are issued within 3 days
Realistic timescales are quoted
All projects are reviewed weekly for progress and updates
Competent
Directors and staff have significant experience in managing accreditation and certification
Our new recruits are trained and mentored for 2 years
We maintain comprehensive internal training records and routinely undertake competence reviews
Credible
Independent external audits
UKAS – UKAS certification body and test laboratory
IECEx – Peer review audits
International inter-laboratory test results comparison program
Innovative
Early advice to avoid potential problems as early as possible
Test failure investigation, practical advice and reporting
Test consolidation for multiple approvals
Pragmatic test planning to minimise test failures and delays